Rap music is undoubtedly one of the most popular music genres to date. However, when it comes to telling its origin, a majority of its ardent followers don't have a clue whatsoever. Understandably, not many of its followers were born in the 15th and 16th century when the term 'rap' actually popped up and was used to mean 'hit' or 'to strike.' However, a few centuries later, its meaning underwent a slight variation from a group of black Americans to mean 'speak' or 'talk.' Eventually, On August 11, 1973, in the Bronx, New York, a new chapter of history was written. DJ Kool Herc & his sister Cindy started hosting back to school events in the leisure room of their building. Through these events, a new culture of music would later emerge and become what we refer to today as Hip-Hop.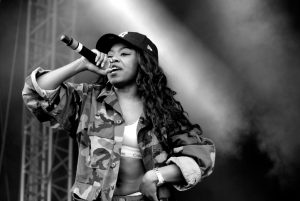 The Controversy Surrounding Rap Music
From the East Coast-West rivalry that is believed to have ended the lives of Tupac Shakur and Notorious B.I.G to the presence of demonic powers in modern music attributed to shootings at a school in Colorado, the political and media groups have been quick to point fingers at rap music. As such, they blame this music genre for contributing to a rising trend of youth violence citing derogatory and violent lyrics in the songs. However, this has not stopped renowned rappers such as 50 cents, P Diddy and Jay Z from releasing hit after hit which apparently is earning them a fortune. Forbes has compiled its annual list of the genre's wealthiest stars with these three rappers among the highest earners in 2017. However, the news comes against a backdrop of controversy surrounding Diddy, who is facing allegations of sexual harassment and wrongful termination against his former personal chef. However, representatives of Diddy have since come out to dispute these allegations terming the lawsuit issued against their client as 'frivolous.'
The Relationship Between Rap And Other Music Genres
Rap music shares its roots with other traditional African-American music genres such as blues, RNB, soul, and jazz. Also, Rap may be closely related to reggae music, a genre which was developed by traditional drumming artists living in Jamaica. In recent years, the development of rap and reggae has seemingly taken similar paths. As such, just as reggae has been on the receiving end of verbal attacks from some artists accusing it of advocating violence, rap music has also turned into a scapegoat of the American press and politicians. However, in the midst of all these controversies, artists from both genres have stood firm and continued to churn out big albums which continue to dominate global musical charts. At Dvsrecords, you will get to read about your favorite music genre be it Rap, Rock, Pop or any other genre. Furthermore, you will find information about original record albums here from your favorite artists.